What is NLNL?
No Lights No Lycra is a global dance community providing an inclusive and non-judgmental place for people to dance in the dark. We grew from a small gathering in Melbourne into a global community, simply because joy is contagious, and people love to dance.
What is the School Ambassador Program?
The NLNL Student Ambassador program has been designed around the The Australian Student Wellbeing Framework. Schools play a critical role in supporting students to make healthy lifestyle choices and to understand consequences of lifelong health and wellbeing.
The link between health and wellbeing and positive body image, confidence and academic performance is well researched: Healthy students are more alert, engaged and better able to concentrate and learn.
Designed in collaboration with high school students, The NLNL Student Ambassador Program gets your school community moving for better health and wellbeing.
In this program students learn about entrepreneurship, leadership, understanding inclusion, developing their own voice, partnerships, community engagement, with access to support networks.
Students who have undertaken our fun and dynamic online training become health and wellbeing champions for their school community. The training is aligned with the Australian Curriculum and is designed to encourage and inspire the next generation to enjoy dance as an everyday valued form of exercise and mindfulness. It is so important to encourage young people to prioritise and care for their mental health and this peer mentoring and leadership is best practice.
YOUR NLNL AMBASSADORS WILL:
Complete a 6 part online training program via the NLNL website and have access to ongoing resources and further training.
---
Host regular NLNL sessions during school hours, this could be at lunch time or as an extra-curricular activity.
---
Lead conversations with your school community about the benefits of participating in NLNL and prioritising health and wellbeing.
---
Ensure that the NLNL experience is safe, welcoming and upholds the NLNL values and principles.
---
Facilitate student lead discussions supported by adult mentors relating to positive body image, inclusivity and community engagement, breaking down stereotypes, popular culture and music.
Why does your school need this program?
We believe NLNL is about more than just dancing in the dark. NLNL is a philosophy and a way of being. It's about bringing people together in an inclusive, unpretentious, joyful community setting.
---
YOUNG AUSTRALIANS ARE VULNERABLE TO STRESS, ANXIETY AND LOW SELF-ESTEEM.
ACCORDING TO BEYOND BLUE:
1 in 7
Young Australians experience a mental health condition
1 in 35
Young Australians aged 4-17 experience a depressive disorder
1 in 14
Young Australians experienced an anxiety disorder in 2015
RESEARCH SHOWS THAT CHILDREN DOING REGULAR PHYSICAL ACTIVITY
CAN HAVE IMPROVED:
Physical health
Mental health
Improving concentration + ability to manage anxiety and stress
Emotional wellbeing
Feeling more confident, happy + relaxed, with improved self-esteem

Social skills
(and reduced anti-social behaviour)
Capacity for learning
Listening to uplifting music can have a profound impact on the brain. Stimulating it to increase feel good hormones and improve mood. Music is a great vehicle to help us process emotions.
Last year The University of Sydney found that 95% of participants felt NLNL improved their physical health, and 97% said NLNL improved their mental health. The top wellbeing benefits reported were inclusivity, community trust and lack of fear of judgement.
This peer led health and wellbeing program encourages young people to prioritise and care for their mental health using music and movement as the medium.
Mental health, physical health, community engagement, inclusiveness, confidence and connection.
How does it work?

The program requires minimal teacher input: Your school selects an adult mentor who checks in with students whenever they deemed appropriate.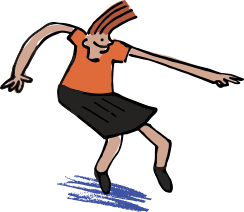 Your school selects a small group of students (3-6 recommended). They don't have to be dancers, just kids with an interest in leadership, movement, fitness or music. These students will become the NLNL Student Ambassadors and will be responsible for running the program at your school.

The Student Ambassadors undertake our engaging NLNL online training. Starting with 6 interactive lessons that teach students the NLNL philosophy and process.
Lesson 1: Introduction to NLNL and the program
Lesson 2: What is the Student Ambassadors job?
Lesson 3: Communicating the rules
Lesson 4: Playlists/responsible music selection
Lesson 5: Getting the word out to your community
Lesson 6: Running your first class
---

Your school provides a safe space for your Ambassadors to begin running workshops within the school community.

Your school community will become part of the NLNL monthly dancer count published on our website.

Through an online Ambassador forum students will be connecting with other NLNL Student Ambassadors.
---

MOST IMPORTANTLY this program becomes part of your ongoing Australian Student Wellbeing Framework. Students pass on their knowledge as the year's progress. Connecting with their greater school community, building on their leadership skills and building confidence.

As a part of the membership you'll have access to further training and resources.

Each year new student Ambassadors will have access to online training but they will also carry the knowledge and teachings of the Student Ambassadors that have come before them.
---

As part of your membership, NLNL will provide guidelines and support to students for training the next group of Student Ambassadors.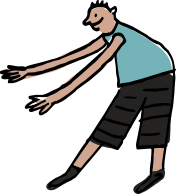 How does it link to the curriculum?
The NLNL online training links directly with Australian curriculum and the Australian Wellbeing framework.
Lesson 1: Introduction to NLNL and the program +
Lesson 2: What is the NLNL Ambassador's job? +
Lesson 3: Communicating the rules +
Lesson 4: Playlists +
Lesson 5: Getting the word out to your community +
Lesson 6: Running your first class +
Lesson 7: Let's keep it going! +
How do I get my school involved?
AS A MEMBER, YOUR SCHOOL WILL HAVE ACCESS TO:
Ongoing email support for your Adult mentor.
The Student Ambassador forum.
There are more than 80 NLNL Ambassadors around the world who are connected via an online forum. They use this platform to share ideas, playlists and troubleshoot. The NLNL Student Ambassador forum will run in the same way providing a safe and NLNL monitored online space for students to connect.
HQ monthly live chat on forum.
Once a month NLNL HQ will jump online for a live chat session with student Ambassadors
Training Videos from industry professionals including:
DJ's
Marketing and communication professionals
Inclusivity experts
Event management professionals
New resources uploaded monthly:
Playlists
Community engagement training
Posters
Event sign templates
How to host an NLNL discussion group
Daily dance rituals for your school
Monthly tips and suggestion
"if you can dance and be free and not embarrassed you can rule the world."
― Amy Poehler